Welcome to PediatricXpress
Pediatric E.H.R & Elite Pediatric Practice Medical Billing Services from PhysicianXpress
Manage Your Pediatric Medical Practice with PediatricXpress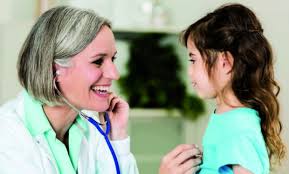 About
About PediatricXpress
Since 2007 – the year of our inception, we at PhysicianXpress, a Medical Revenue Management company with a complementary mix of experience in both the Medical Practice & Information Technology fields, have made it our mission to develop an integrated, functional, and proven Health IT Tools that improve the management and performance of Medical Practices.  We design, develop and deliver processes and systems that optimize the revenue cycle for our clients, reduce their administrative burden while improving their operations.
Complete Solution – Proven– Cloud Based – Flexible – User Friendly – High Availability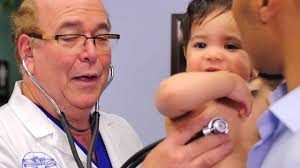 The PediatricXpress system is a software-as-a-service e-business suite developed by the PhysicianXpress team for Pediatric Practices to use as a complete solution for the simplification and management of their pediatric electronic health records and related pediatric practice activities.  Our elite Pediatric Medical Billing Service achieves consistent results by collecting >99% of submitted claims for each of our clients. Bottom line:  Our clients receive high value from a complete Pediatric E.H.R. & Practice solution and an elite Pediatric billing service at a competitive price.
"Pediatric Practices are usually busy with their countless critical activities that drive top line revenue growth – serving patients and families should always be the focus."
How can some of the features and benefits of PediatricXpress help my practice?
"The clinical templates and work flow design of the PediatricXpress suite was developed by pediatricians for pediatric practices."
The features and functionality have been developed to bridge the gaps in all the medical IT-enabled tools currently available, as well as to meet the special needs of operating a pediatric clinic and/or business.
Pediatric EHR
Some features of the PediatricXpress system include:

Provider Dashboard – Review your daily activities effectively with the PediatricXpress' ultimate data reporting & visibility in real time on a single dashboard. The provider dashboard provides your schedule, a summary list of ERx refill requests, lab results to view, list of charts to complete, tasks from staff, and documents to review.
Patient charts – Access your recorded patient information such as demographics, relations, insurance information, as well as vaccination & medications history.
Clinical Templates – The system has standard Well and Sick visits templates available. Also, a practice can choose to integrate the American Academy of Pediatric Bright Futures toolkit into their work flow (note: extra fee to AAP for the tool kit).  The templates for well visits as well as input forms are all electronic. The input forms are entered by patients in the patient portal to allow optimal parent/patient input with minimal data entry by medical staff members.
Growth Charts – From the patients vitals and age, the system automatically plots growth charts & BMIs. The system also comes with standard, Downs Syndrome as well as premature growth charts.
E-Rx – Setup prescriptions electronically for patients, checking medications for precautions & contraindications. Verify preferred formulary products and forward to suitable pharmacist on behalf of the patient.
Lab Integration – Labs for Quest or LabCorp can be ordered and received directly into the system. The received lab results can be linked to the patient's chart so a staff member does not need to enter the information manually.
Patient Scheduler – The appointment platform allows practitioners to save & preview appointments. The scheduler allows for certain users to change availability for providers. Patients scheduled can easily be rescheduled, moved, etc.
Vaccine Management – Practices can manage the vaccines for one or multiple offices within the system. The system allows for management of both commercial and VFC Vaccines. Each practice can either use the standard vaccine schedule for patients or establish their own vaccination schedule. Vaccines can be ordered by a provider and then fulfilled by a Medical Assistant or Nurse via the order feature.
Scanned Documents – Scan in previous clinical records entered on paper, referral reports, lab sheets, faxes, radiology, insurance and other documents for the patient.
Patient Portal – The practice can activate a patient portal so parents/patients can view upcoming appointments and update demographics, insurance, or request for appointments or referral. Also parents of the pediatric patients can input pre-visit input forms, view visit lists, invoices and education resources.
Custom App – We can develop a custom App for your practice that will be branded like your website and link to the patient portal, available for both Android and Apple OSs.
System Features:
We develop features and functionality to meet various requirements of operating a Medical practice and/or business. Some of these System features include:
Pediatric Medical Billing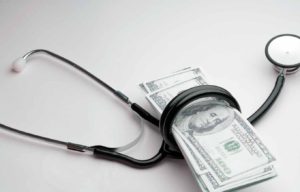 What are the functions and results of the PediatricXpress elite Medical Billing Service?
"Medical Billing for Pediatric Practices is a game of "Nickels and Dimes" where details matter. How well the Revenue cycle is managed directly impacts your income."
The functions of our PediatricXpress elite Medical Billing Service include:
Review of claims and charges
Claims submission and tracking
Denial management
Electronic Remittance and Payment Posting
Accounts Receivable Follow-up
Patient Billing and Collections
Monthly Reporting
Our Team Results are that we:
Collect more than 99% of reimbursable claims
Maintain an average of less than 25 days outstanding Accounts Receivable (A/R)
Reduce your administrative burden while improving your operations.
Improve Customer Service for patients.
Customer Support
Customer Support
With state-of-the-art remote diagnostic tools and direct access to a pool of technical support developers, we offer customer support and specialized assistance to users to help maximize all the associated benefits and possibilities of the PediatricXpress system.
What Customers Say:
"It[PediatrixXpress]is  wonderful, it [PediatricXpress] is a Pediatric-Specific EMR system, specifically built for pediatrics.  "
"Super Simple, Very Easy."
"They[PhysicianXpress] said 'we'll do a better job at billing for you" and you know what, they were right – they did "
To find more information about the modules and for all your enquiries, please visit www.physicianxpress.com