We help Pediatric Practices become more Profitable and Easier to Manage.
E.H.R. & Elite Pediatric Practice Medical Billing Services
The PediatricXpress system is a software-as-a-service e-business suite developed by the PhysicianXpress team. The system is used for Pediatric Practices as a complete solution for the simplification and management of their pediatric electronic health records and related pediatric practice activities. Our elite Pediatric Medical Billing Service achieves consistent results by collecting >99% of submitted claims for each of our clients. Since 2007, the PhysicianXpress team has helped Pediatric Practices improve the performance of their practice.
What Do Our Customers Say About Us?
"Super Simple, Very Easy."
Functions of the Medical Billing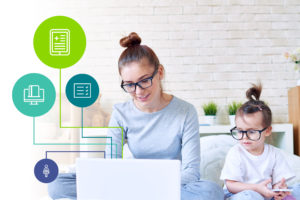 Review of Claims and Charges
Claims Submission and Tracking
Denial Management
Electronic Remittance and Payment Posting
Accounts Receivable Follow-up
Patient Billing and Collections
Monthly Reporting
The Results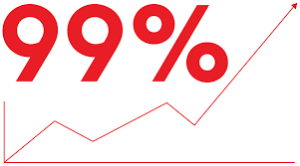 Collect more than 99% of reimbursable claims
Maintain an average of less than 25 days outstanding Accounts Receivable (A/R)
Reduce your administrative burden while improving your operations
Improve customer service for patients
PediatricXpress Features
| Scheduling & Practice Management | Included: | Pediatric E.H.R. | Included: | Billing & Practice Management | Included: |
| --- | --- | --- | --- | --- | --- |
| Easy to use Scheduling | √ | Pediatric Specific Clinical Templates | √ | Pediatric Specific Billing Team | √ |
| Patient Demographics linked to families | √ | Electronic Prescriptions | √ | 24-hour Claims & Payment Processing | √ |
| Electronic Eligibility | √ | Electronic EPCS | √ | Continuous Claims Monitoring & Repair | √ |
| Electronic Eligibility | √ | Pediatric Dose Calculator for Electronic Prescriptions | √ | Prepare & Send Patient Statements | √ |
| Appointment Reminder System | √ | Growth Charts | √ | Prepare Patient Balances for Collections | √ |
| PM Data Conversion | √ | Patient Vaccine Records | √ | Notice of Patient Write-offs | √ |
| New Patient Report | √ | Immunization Reporting | √ | Custom Claims Edits | √ |
| Flash Report | √ | Vaccine Reminders | √ | Carrier Follow-up | √ |
| Vaccine Inventory Management System | √ | Test Results & Orders | √ | Periodic Account Reviews | √ |
| Inter-office Messaging | √ | Document Management | √ | Claims Tracking and Management | √ |
| Online Patient Portal | √ | Ability to access charts and system via Mobile | √ | Electronic Remittance (ERA) | √ |
| Bright Futures Input Forms by Age | √ | Interoperable (CCD & CCA) | √ | Pediatric Claim rules | √ |
| Email Patient Education Materials based on patient diagnosis – Condition | √ | E&M Coding | √ | Denial Management | √ |
| Customized Practice App | √ | Notes, Referrals & Reports | √ | Central Billing Office for Practice | √ |
| Pediatric Full-Featured E.H.R. | √ | Lab Interfaces | √ | Patient Collections | √ |
| 4Monthly Reports | √ | Email Support | √ | HIPAA-compliant Transaction | √ |
| One-on-one Training | √ | Cloud Platform | √ | Guaranteed Service Uptime | √ |
| Unlimited Video Training | √ | Automatic Data Backup | √ | Software Updates | √ |
| U.S.-based Support | √ | Managed Data Security | √ | | |